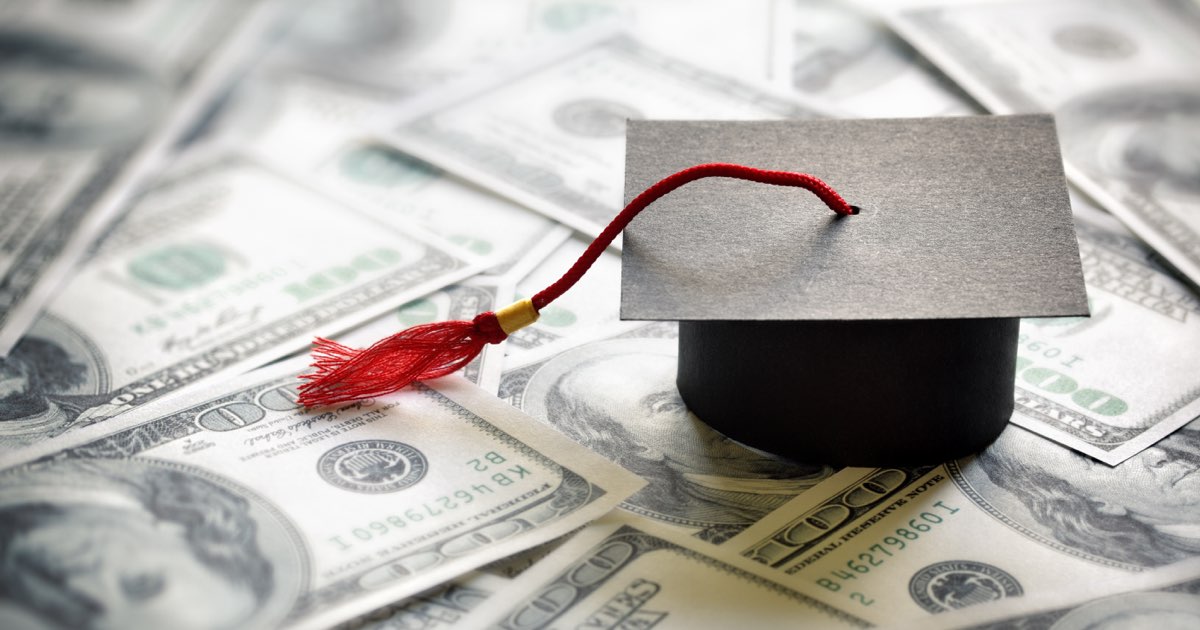 If you did not finish your undergraduate degree or have been working and saving up money, there is no better time than now to go college. The Federal Pell Grant recently increased its maximum award amount to $5,920, which may help cover a portion, if not all, of your higher education bill for a year.
Get matched with schools here to take advantage of the Pell Grant and college grants today.
If you are new to college grants or have never received financial aid for college before, you likely have several questions. The following are some of the most common and will provide the information and details you need to get started.
How much can you expect to receive with a Pell Grant?
The Federal Pell Grant is by far the largest federal grant program for undergraduate students. While the maximum award amount is $5,920, you may only qualify for a portion of those funds. The amount you will actually receive will depend on several factors, including:
Your financial aid need
Your cost of attendance
Your status as a full-time or part-time student
Your plans to attend school for a full academic year or less
If you are eligible for a grant, you will be able to receive a portion or up to the full amount until June 30, 2018. Starting on July 1, 2018, the award is set to increase as it does so annually, but exactly how much it will increase will be determined by Congress. You will, however, receive the full amount you qualify for. If you qualify for other grants for college or types of financial aid, it will not impact the amount you can receive. You will also be only allowed to receive the award for one school at a time.
Does the grant increase each year?
The Pell Grant does elevate its maximum amount each year to comply with the Higher Education Act of 1965, which requires grant funds to increase annually. The maximum grant amount, which went into effect July 1, increased the previous amount by $105.
Will you qualify for a grant?
While receiving a federal grant may seem attractive, it is important to note that not everyone will receive one. To get a Pell Grant, you must be an undergraduate student that has not yet received a bachelor'€™s or professional degree. There are a few exceptions to this, including students who are enrolled in a post-baccalaureate teacher certification program. Students in this type of a program may qualify under certain circumstances.
It is important to note that you will not qualify for any type of federal aid if you are incarcerated in a federal or state prison or are required to serve an involuntary civil commitment after completing a period of incarceration for a forcible or non-forcible sexual offense.
How can you apply for a college grant?
If you interested in receiving a college grant, you are required to complete the Free Application for Federal Student Aid (FAFSA) starting October 1 during the year before you plan on attending college. After you have applied, schools will then determine who to award federal grants to based on financial need. The Federal Student Aid Office provides an informational chart that details each type of federal and the qualifications for each one.
Even if you feel like you a€™re in a good financial situation, it is recommended that you still apply for federal aid. In 2015, nearly $2.9 million in college grants were unclaimed because college students simply did not apply for them. It is important to note that just about anyone who applies and meet the qualifications will receive federal aid. According to the 2011-€"12 National Postsecondary Student Aid Study, about 75 percent of full-time college students received some kind of federal student aid to pay for college.
What are the benefits of a Pell Grant?
There are several benefits of a Pell Grant, including:
The application process is easy: All you have to do to apply for any type of financial aid is to fill out the FAFSA. You can complete this form in libraries, at secondary and postsecondary schools, or even download the application online for free.
You don'€™t have to pay it back: Unlike student loans, you will not have to pay back the money you receive from this grant.
Receive funds when you need them most: If you qualify, you will receive the funds from the grant at least once per term (semester or quarter).
Funds can transfer: If you are eligible for a grant and transfer to another school, you will be able to use the funds at your new institution. You will not, however, be able to receive funds from the grant for more than one school at a time.
How can you cover the expenses that grants for college won'€™t cover?
A grant can help cover a portion, if not all, of your tuition and related fees, but it will not pay for all of your college expenses. For example, you will still need to pay for books, food, housing, and other related items. The good news is there are several different kinds of private loans and scholarships that can provide the financial aid you need. It is important to note, however, that with student loans, you will need to pay back the funds you borrow at a fixed, low-interest rate. Working a part-time job on or off campus can also help pay for things you need.
No matter what type of financial aid you need, it is important to note that you a€™re not alone. In fact, during the 2011-2012 school year, nearly 75 percent of full-time college students received federal student aid to pay for college. Of those students, 8.3 million received a Pell Grant.
As you can see, there are also plenty of options to choose from for paying college costs. With so many programs available, you can rest assured that you will find financial aid so you can focus on what'€™s really important--working on your college education.
Want to take advantage of college grants to pay for your college education? Click here to get matched with schools today.
Sources